We hope you are all keeping Safe & Well, OBC misses you all very much and we can't wait to see you all again!
Since we can't be together for our Annual Halloween Camp, we've put together an activity page with challenges, colouring pages, recipes etc, that you might like to have a go at!
Please send us in pictures/videos of all your work, we'd be delighted to see them.
'
Halloween Colouring Sheets
Don't forget to send us a picture of the finished product!
Oblate Lockdown Challenges
Why don't you give these a go?
Oblate Craft Tutorials
Oblate Slime
Ingredients:
120g PVA Glue
120g Warm Water
Shaving Cream
Laundry Detergent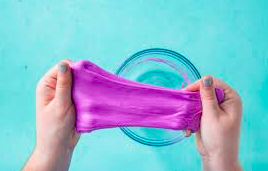 Step 1 –
Pour the Glue into a bowl.
Step 2 –
Combine the warm water with the glue. (Be careful don't add too much water or it'll be very runny.)
Step 3 –
Add in the shaving cream and mix thoroughly. (When it is all mixed in, it should feel like marshmallow cream).
Step 4 –
Add in the liquid laundry detergent. (Make sure to only add a little bit at a time because if you add to much your slime might harden)
Step 5 –
Once the slime has become too solid to stir, use your hands to start kneading it to make it less sticky.
Step 6 –
Make sure to store it in an airtight container!
Step 1 –
Paint the toilet roll tubes.
Step 2 –
When the paint is dry, poke a hole in either side of the cardboard roll (use a pen or a skewer), and poke the pipe cleaner right the way through to create a pair of bendy arms.
Step 3 –
Draw eyes onto you tube.
Step 4 –
Loop a length of yarn under each pipe cleaner where it ran through the inside of the toilet roll, and knot it.
Supplies;
Cardboard Tubes
Pipe Cleaners (optional)
Paint
Wool/String
Scissors
Glue